Assortment of local cold cuts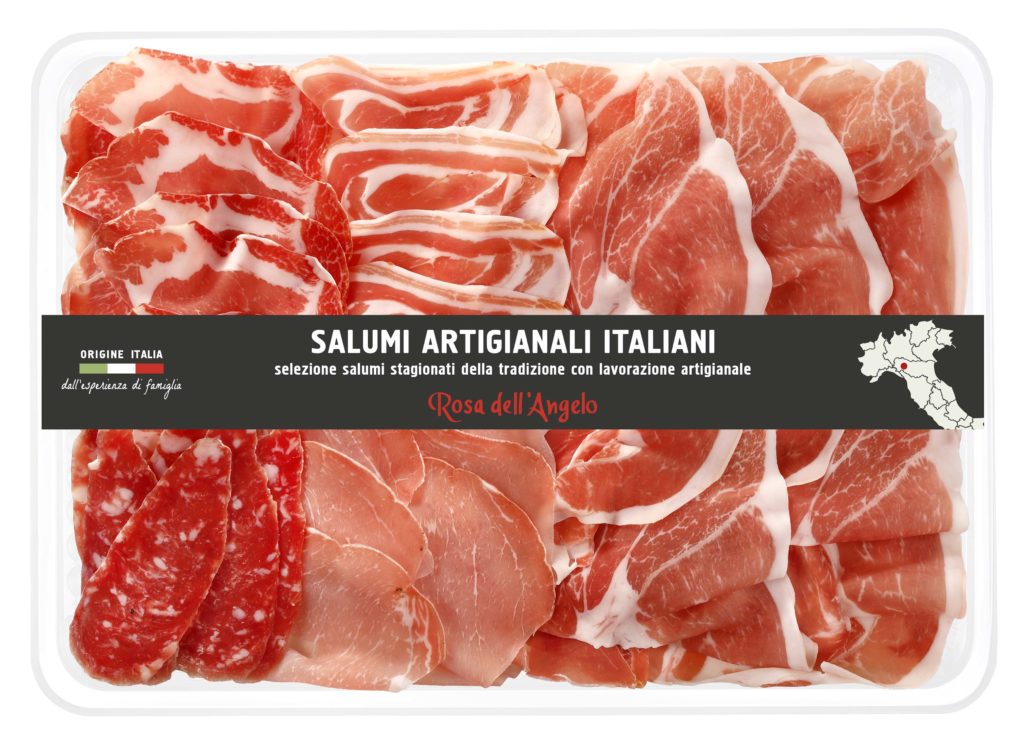 RAW HAM:it is obtained from Italian pig legs, hand-salted (wet salt on the rind, dry salt on the lean meat). Over a three-week period legs absorb salt in a humidified (80%) and refrigerated (+1 to +4 °C) cell, then for three months they rest and dry slowly. After washing, seasoning starts. And now it is up to the breeze from the sea, which has stolen the wood scents crossing the Apennines.
SALAMI:only from heavy Italian pigs made with few salt and pepper grains.
HANDMADE COPPA:the coppa cut (neck dorsal muscle) – after salting, dressing with pepper and spices and rest – is stuffed in natural casing. It dries in the hill air and is matured for at least four months.
HANDMADE PANCETTA:it is salted, let rest , folded and hand-sewn along edges. Seasoning lasts at least 4 months, time and storage in the cellar confer a delicate scent.
LOMBO:this prized sausage is obtained from heavy Italian pigs, taking care of selecting the fattest animals. Processing starts by careful trimming and removal of the fat parts of the loin, which is then carefully rubbed with salt, pepper and herbs. This is a very crucial operation, since meat must thoroughly absorb the aromas that will then come out again in the taste at the end of ageing.